Our Mission
MindLeaps uses dance to develop the cognitive skills and social-emotional learning of at-risk youth to ensure they can succeed in school, enter the workplace and leap forward in life. Hence, MindLeaps!
About Us
MindLeaps (formerly Rebecca Davis Dance Company) is a 501(c)3 organization based in the United States and working in post-conflict and developing countries to permanently decrease the number of street children. MindLeaps runs a unique three-phase model that helps out-of-school youth undergo behavioral transformation, catch up on basic cognitive development and learn work-ready skills. Learn more about the MindLeaps Model. Since 2010, the organization has worked extensively in Rwanda, Guinea, and Bosnia-Herzegovina. In each country, the programs are run by local staff of managers and teachers, and supplemented by training from international visitors year-round.
History
The present international orientation of MindLeaps is the company's second iteration. The company, originally named RDDC: Rebecca Davis Dance Company, was created in 2005 with a focus on developing original, full-length contemporary ballets based on famous literary works, significant historical events and modern social issues. With its home base in Philadelphia from 2005-2010, RDDC premiered a total of six ballets with its troupe of professional dancers: Antigone (2006), Helen Keller (2007), DARFUR (2008), Greed: The Tale of Enron (2009), Van Gogh (2009), and Braving the New World (2010). At the same time, RDDC ran a pre-professional training program for 12-18 year olds that utilized a combination of ballet, jazz and modern classes to develop diversified young dancers.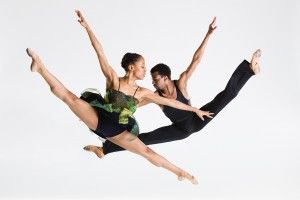 After creating the 2008 production entitled DARFUR, founder Rebecca Davis began traveling to post-genocide countries to examine the effects of ethnic conflict and the steps towards reconciliation. During her travels, she discovered a parallel: street children had a deep love of dance. Returning to RDDC in Philadelphia, she decided to begin projects abroad that would give street children a safe haven through dance classes. Hear Rebecca speak about her personal professional transiton in her TedX Talk. As Rebecca's knowledge and experience grew in the field of international development, she realized that RDDC could be positioned to help children in post-conflict areas if the dance lessons were combined with an educational model to develop street children's basic learning skills. In 2010, the RDDC Board of Directors decided to re-orient the company to solely focus on developing these programs abroad. The headquarters was moved to New York and the company underwent an official name change and re-positioning, unveiling the name "MindLeaps" in 2014.
The Future
The future of MindLeaps lies in growing its model to rehabilitate and re-integrate street children through multiple sites in Rwanda, followed by replicating the model in other post-conflict and developing countries – especially across the continent of Africa where dance is often a huge attraction to youth.