Sanja writes about the team-building retreat for RDDC's dance teaching assistants in Bosnia-Herzegovina.
We all know quotes that emphasize repeating our knowledge to improve our understanding. This thought led our RDDC team in Bosnia-Herzegovina (BiH) to use our free summer months to invest more time and energy in evaluating what we have done in past months and how to keep moving forward in order to progress. We had our first teambuilding retreat at the end of July and hope to repeat the productive experience again in the future.  
In this short period of time that we had available – two days for a structured program – we didn't just repeat already known things but learned many new ones while also getting to know each other better. I always say that there isn't good performance without good people relations, and for this, everyone needs to invest and occassionally evaluate as well. (Already, you see that words like invest, progress, evaluate are going to be used in this article many times.) If we don't invest in each other, we can't expect to progress, but after some time, it isn't just enough to invest; we also need to evaluate. Without evaluation, we just make the same mistakes blindly. So, our teambuilding was created of these three important things: invest, progress and evaluate.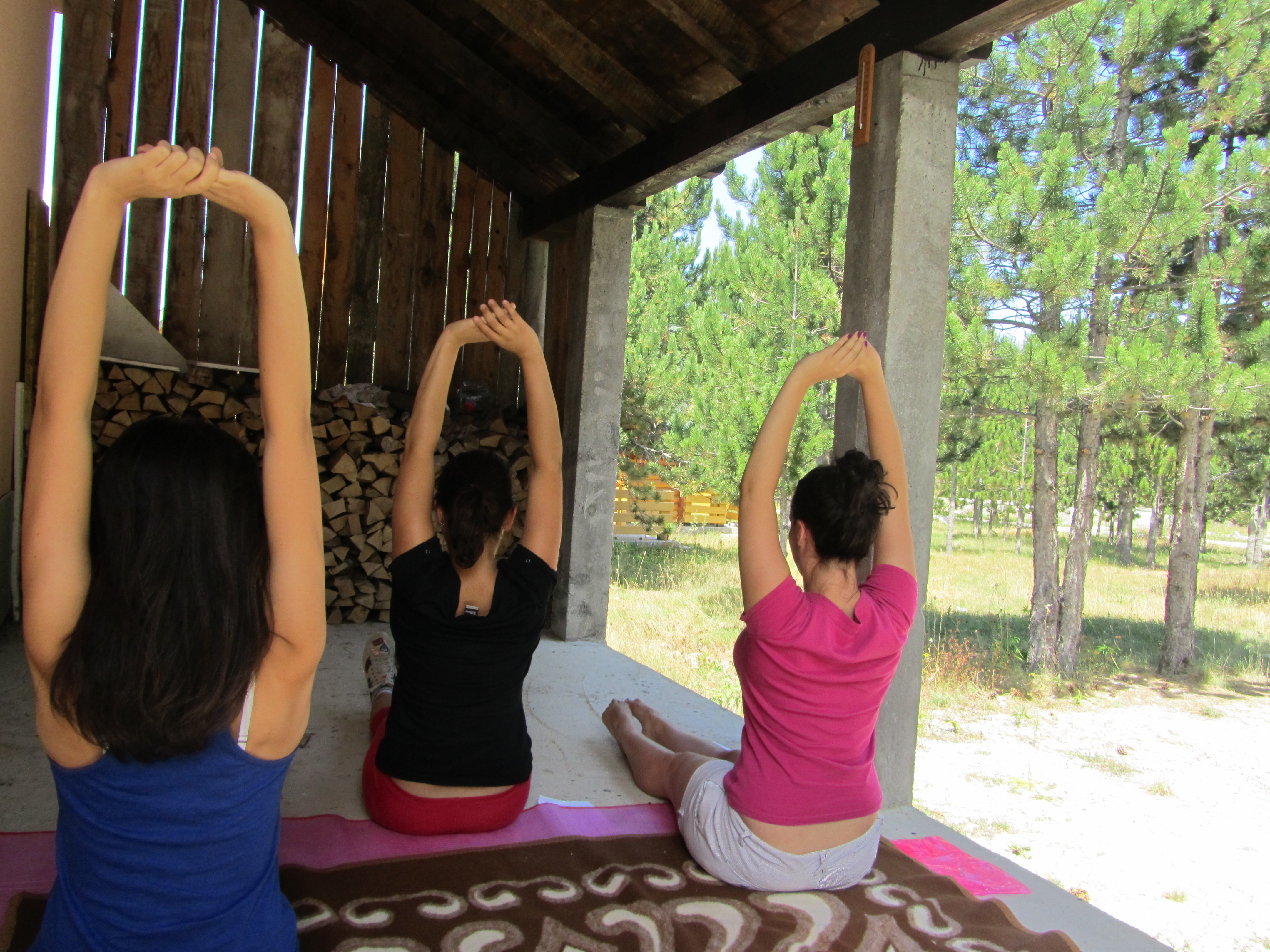 Every member of the team first needed to prepare a workshop for the others. We used already familiar themes to us – those that Rebecca Davis used in our training program last April.  Then, we decided to repeat these lessons while incorporating new ideas, games, questions, and videos.  These encouraged us to think and act in a creative way and as a good role model for kids.  I can only say that I was really proud of each and every one of us for all the energy and time we put into making these workshops and trying to collect as much information to share with others as possible.
The most beautiful thing about it was the originality and diversity of each workshop; we saw different approaches that gave us new ideas. Those are results of good and positive enviroments that we created together.
The themes included: anatomy, imagination and creativity, conflict resolution, stretching and flexibility, and practical trainings as well. At the beginning, I was a little afraid and nervous about what was going to happen and whether these workshops would be taken seriously.  Even though our team has been working together for a year now, this was something new for us.  We also had a new member, Lidija Vidačak, joining us.  Actually, in the end, we discovered that almost all of us came with the same doubts in our mind.  As time passed, doubts were eliminated and we began to invest in each other and the activities.  This then translated into a new chapter filled with progress.
We made a list of new agreements outlining how we can be more succesful on every level: with kids, with learning new things, practicing, team meetings, and our own dance possibilities.  Then, we moved into the evalutaion phase.  This evaluation was for our teambuilding workshops and served as an opportunity to give feedback to every teacher. We needed to know what we should keep as good practices and what we need to change for future teambuilding sessions.
I will finished this article with the same words that our team used during our teambuilding evaluation: proud, happiness, educated, hug, team, succeed, and fun!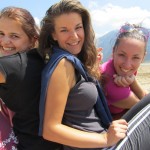 Sanja Elezovic is the lead youth dance instructor for RDDC's program in Mostar, Bosnia-Herzegovina.  She was born in Mostar and has a Bachelor's Degree in Social Work.