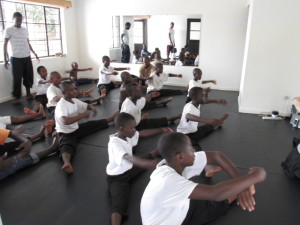 When preparing for my trip to Rwanda, I decided to bring some small parting gifts with me to give to my students when I left. I wasn't sure what would be the right gift for adolescent boys who live on the street, but I knew where to go to look for it: my favorite store, FIVE BELOW.  One can pretty much find anything that is trendy and considered "cool" by teens around the world at FIVE BELOW. And indeed, I found something…
The organization I worked for in Rwanda, RDDC, is building an IT Classroom alongside the community dance center to help these street children develop their vocational skills in one of the fastest growing industries in Rwanda today: computer science and information technology.  As these teens start to learn in a formal setting, they will need the typical "back to school" supplies that we buy every year in the USA.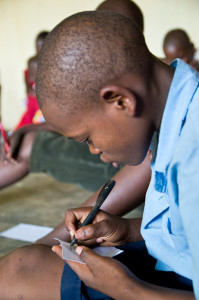 So, I decided to give these street youth something that would prepare them for their new school challenges and also be "cool": brightly colored pencils, pencil sharpeners and paper from FIVE BELOW.
The boys' reaction to this gift had both the shock of receiving a gift and the joy of ownership, something they could call their own. Naturally, their joy brought me joy, but it was not until my return to the USA that I realized the impact of this simple gift.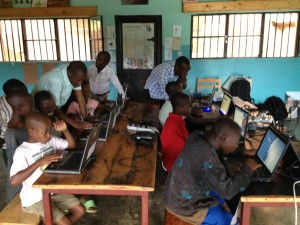 To most American children a single pencil, even with the addition of a really cool, neon colored sharpener, is a "standard" gift. But, to most of my students in Rwanda who have never held, and maybe never even seen a pencil sharpener before, this simple object symbolized the opportunity to "learn" and be "normal" – no longer an orphan or an outcast living on the street.
I never thought a pencil could suggest an end to poverty.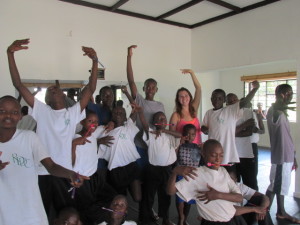 Caitlyn Casson is an instructor with RDDC and has traveled with the company to Bosnia-Herzegovina and Rwanda.  She holds a BFA from University of South Florida and now works as a freelance contemporary dancer in New York.